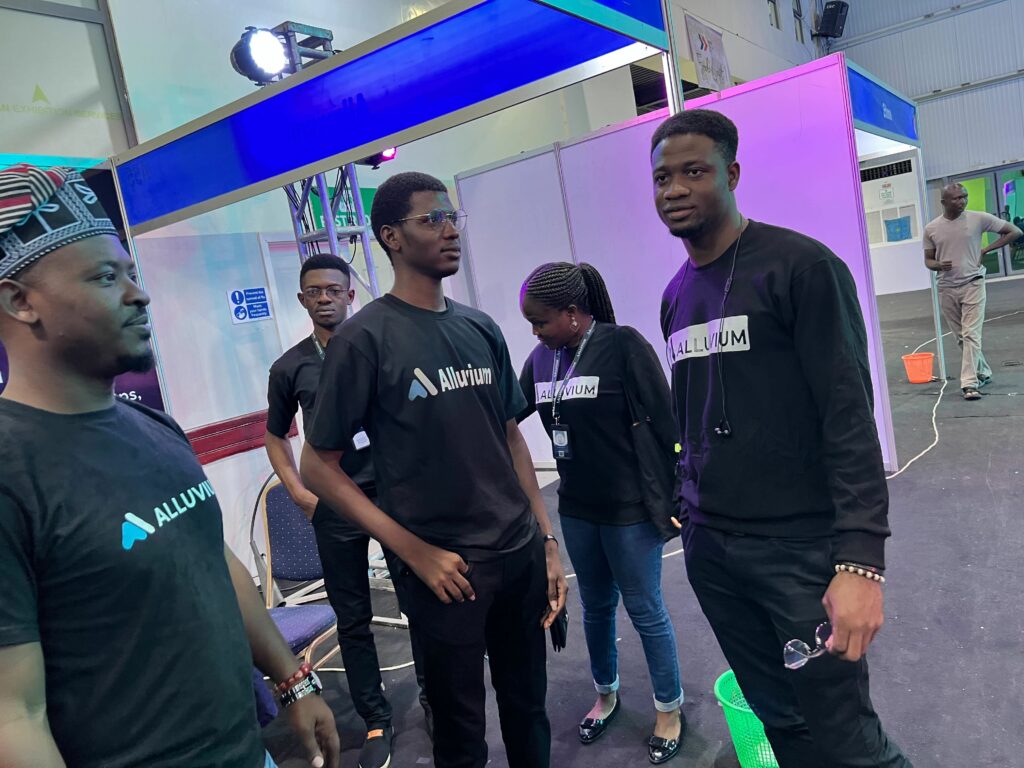 While leisurely scrolling through LinkedIn one day, I stumbled upon the Lagos Start-Up Expo Tech Point event. At first, I didn't pay much attention to it, given the frequent event invitations I receive that I cannot afford to attend. However, my interest was piqued when a colleague mentioned it the next day, informing me that it was a free event.
Intrigued by this information, I decided to conduct some research on the event. I discovered that it promised to be an enjoyable experience with numerous start-ups showcasing and demonstrating their products. Although I had participated in a few tech events before, I had never attended a Tech Expo. Nevertheless, I anticipated it to be a fun occasion full of marketing opportunities and chances to connect with like-minded individuals.
Since I was attending the event with my company, I took the initiative to enroll in a prep course on effective product marketing and communication skills. This preparation boosted my confidence, and I eagerly anticipated the networking aspect, particularly because I lacked experience in attending tech expos.
On the day of the event, I joined my colleagues and headed to the venue. Fortunately, we arrived early, which turned out to be a stroke of luck as it started raining heavily. Despite the setback, I was relieved that we had taken the initiative to arrive ahead of schedule. When we arrived, the event had not yet begun as it was scheduled to start at 9 a.m. We utilized this time to set up our stand and organize the promotional items we had prepared.
Around 10 a.m., the event officially kicked off, and attendees started trickling in. Initially, I had concerns about the event possibly being dull as the hall seemed sparsely populated. However, within just 30 minutes, the atmosphere transformed into a lively and vibrant one. People flocked to our stand, and I enthusiastically engaged with them, explaining the products and services offered by our company, Alluvium. The peak of activity occurred around noon, as I found myself seamlessly moving from one new acquaintance to another. I also had the opportunity to visit other companies' stands and acquaint myself with their innovative offerings. The experience was demanding but undeniably enjoyable. I even had the chance to participate in a few games, winning exciting freebies and forging connections with new acquaintances. The event exceeded my expectations in every aspect.
As I departed, I felt a mix of emotions. I was slightly saddened by the conclusion of the event, but also elated by the entire experience. Witnessing the tremendous growth of the tech industry in Africa and the contributions of numerous young minds was truly inspiring. Looking back, I realize that I could have made more efforts to network and exchange contact information to stay in touch with the individuals I met. Nevertheless, I cherished the opportunity to have fun with my colleagues, meet a diverse range of people, and discover remarkable new products.
I would like to express my heartfelt appreciation to the product office and my talented teammates in the cosmetics department. Their exceptional designs and the ingenuity displayed by the product office were truly remarkable and contributed to the success of our participation in the event.
All in all, from a professional standpoint, the event was undoubtedly a success, and I eagerly anticipate the next one.