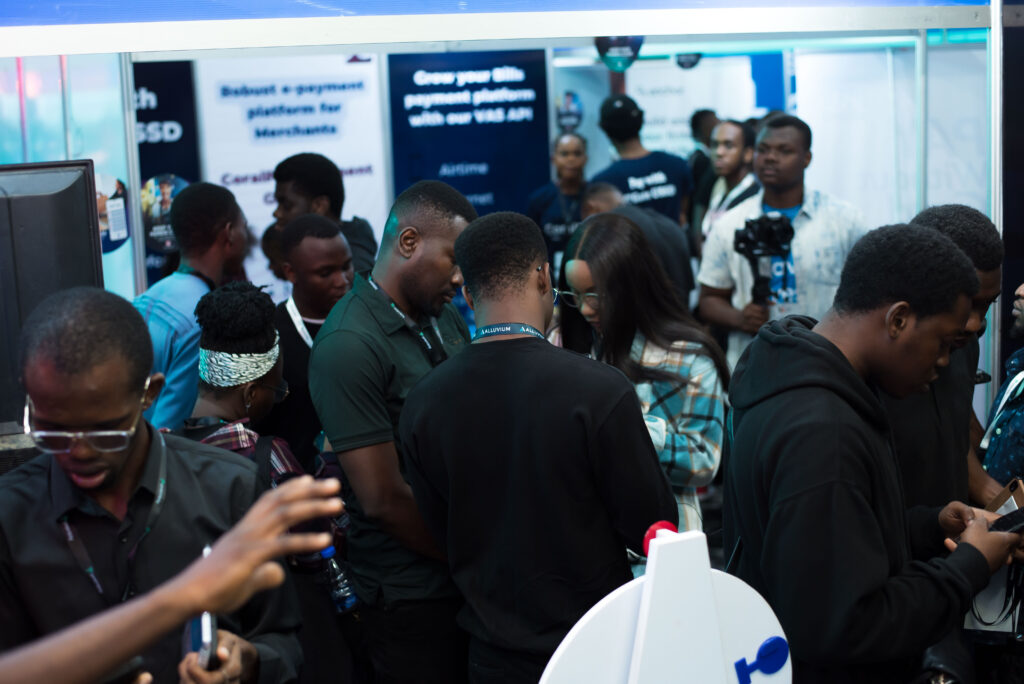 The Tech Expo event was brought to my notice via company announcement. Since I had never attended a Tech Expo before now, I felt this could be an exciting opportunity to finally experience what it is like, to be at one.
I looked forward to not only being able to interact with other brilliant minds who drive change and innovation in the tech space, but also to learn about new products and showcase some of the work that we do at Alluvium. I came from Accra a few days before the event and made sure I was up to date on the latest Atlassian developments, since a lot of our activities revolve around, but are not limited to the use of Atlassian tools.
In order for easy mobility, I stayed in close proximity to the event venue. This was so that I'd be able to reach there early enough to help my team set up, seeing that we had booked a booth to showcase our service. Trust our administrative and media team to always deliver. We had games, gifts to be won and souvenirs. Our minimalistic and dark themed graphic arts were screaming elegance, and we had dressed up in fit, branded shirts, on jeans. It doesn't get more stylish than this.
On the morning of the event, it started to pour cats and dogs, but I didn't let that deter me, even though it was a struggle to find a ride. After an hour and a couple of cancelled bookings, I eventually got a ride and unfortunately got there 30 minutes after the scheduled start of the event. There was a long waiting list of attendees outside and I strolled in with a friend of mine. The event was just starting to kick off and while a couple of companies were already set up, some were just arriving at the scene. The atmosphere was lively. I had been to a manufacturing and trade expo, but it was nothing compared to this. This was all shades of vibrant.
As the event proceeded, people started to explore and network. There was a crowd of attendees trying to win prizes at our booth. Same as with other booths that had gifts, but for some reason ours was one of the most popular. Apparently our spin the wheel game caught the interest of a lot of people, this gave us the chance to show a lot of people what we do. We also went around other booths, meeting amazing people and learning about other companies and their products and services and how they use it to address everyday problems. In retrospect, the experience was definitely worth it, surpassing my expectations, because I got to create new connections. To top it all off, towards the end of the event, the management department had booked movie tickets. Myself, my friend and my team mates (also good friends of course), had a great team bonding experience seeing Fast X in 4D, with the theatre sits throwing us about with every drift, and massaging us with subtle blows in every fight scene. How some of my team mates slept off under those conditions is a whole different story that needs to be reviewed. This is just one of many stories that shows how Alluvium is more than just work. It is a family.
In summary, it was a wonderful experience and my appreciation goes not only to the organizers of the event, Techpoint Africa, but even more to my friend, the team, and our brilliant leaders, Mr Taiwo and Mr Wale. Alluvium has great things coming. Watch this space.