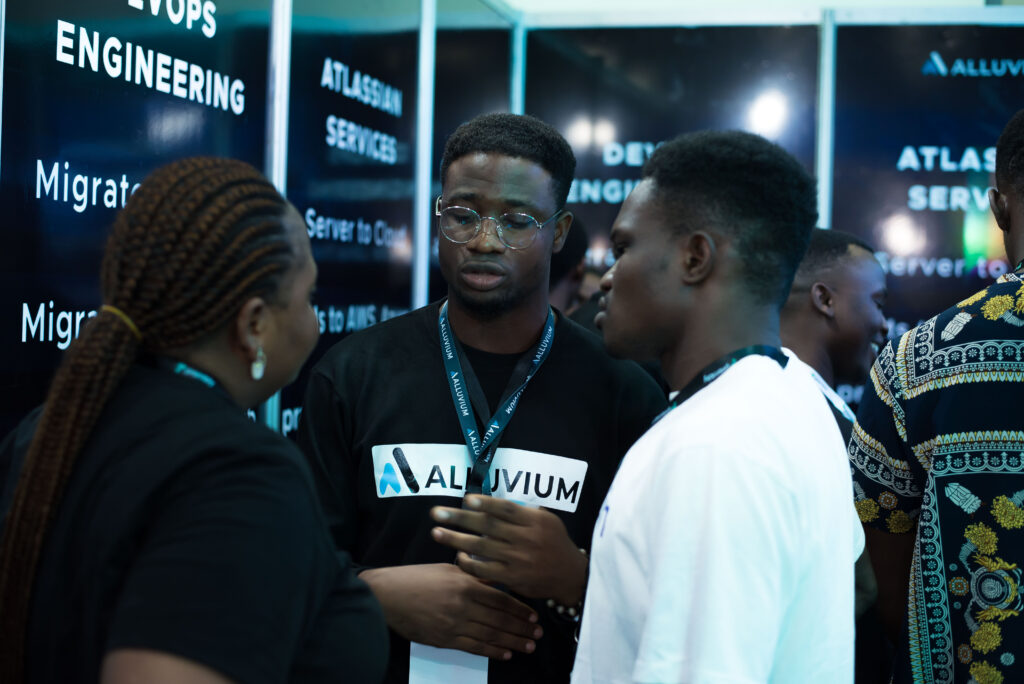 I first came across the Lagos Start-Up Expo Tech Point event one afternoon while leisurely scrolling through LinkedIn. Initially, I didn't pay much attention to it, as I often receive numerous invitations for events that I don't have the funds to attend. However, my interest was piqued when a colleague mentioned it the following day and informed me that it was a free event.
Motivated by this new information, I decided to conduct some research on the event and discovered that it could be an enjoyable experience, as numerous start-ups would be showcasing and demonstrating their products. Prior to this, I had never attended a Tech Expo before, although I had participated in a few tech events. Nonetheless, I anticipated that the Tech Expo would be a fun occasion, brimming with marketing opportunities and a chance to connect with like-minded individuals.
Considering that I was attending the event with my company, I took the initiative to enroll in a prep course on effective product marketing and communication skills. This preparation bolstered my confidence, and I eagerly looked forward to the networking aspect, which intrigued me due to my lack of experience in attending tech expos.
On the day of the event, I joined a group of my colleagues and headed to the venue. Fortunately, we had arrived early, as the heavens opened up and rain began to pour. Despite this setback, I felt relieved that we had taken the initiative to arrive ahead of schedule. Upon our arrival, the event had not yet commenced, which was expected since it was slated to begin at 9 a.m. We utilized this time to set up our stand and organize the promotional items we had prepared.
The event officially commenced at around 10 a.m. when attendees started trickling in. Initially, I had concerns about the event's potential dullness, as the hall seemed sparsely populated. However, to my surprise, within 30 minutes, the atmosphere transformed into a lively and vibrant one. People flocked to our stand, and I enthusiastically engaged with them, explaining the products and services offered by our company, Alluvium. The peak of activity occurred around noon, as I found myself seamlessly moving from one new acquaintance to another. I also had the opportunity to visit other companies' stands and familiarize myself with the innovative products and services they offered. While the experience was somewhat demanding, it was undeniably enjoyable. I even had the chance to participate in a few games, winning some exciting freebies along the way and forging connections with new acquaintances. The event exceeded my expectations in every aspect.
Upon departing, I experienced a bittersweet feeling. I was slightly saddened by the conclusion of the event, but at the same time, elated by the entire experience. Witnessing the tremendous growth of the tech industry in Africa and observing the contributions of numerous young minds was truly inspiring. In retrospect, I acknowledge that I could have made more efforts to network and exchange contact information to stay in touch with the individuals I met. Nevertheless, I cherished the opportunity to have fun with my colleagues, meet a diverse range of people, and discover remarkable new products.
I would like to extend my special appreciation to the product office and my talented teammates in the cosmetics department who contributed to the success of our participation in the event. Their outstanding designs and the ingenuity displayed by the product office were truly exceptional.
All in all, in my professional opinion, the event was an undeniable success, and I eagerly await the next one.